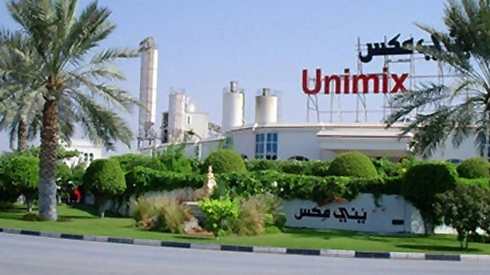 Unimix (Universal Concrete Products Ltd. Co. L.L.C. (http://www.unimix-uae.com/) is the largest producer of ready-mix concrete in Dubai where massive amounts of concrete are consumed in one of the world's biggest building booms.  A major reason that Unimix has achieved this market position is that it has maintained a corporate focus on process management and improvement.
Unimix has been certified to ISO 9001:1994 since 1997 and has recently re-certified to ISO 9001:2000 standards. Unimix uses NWA Quality Analyst to monitor and improve its processes, demonstrate capability to meet specifications, provide quality deliverables to customers and maintain its position as the largest supplier to the tallest building projects.
Because Unimix ensures that its products and services comply with customer specifications and the applicable regulatory requirements and can consistently operate on the massive scale required, they have been the primary concrete supplier to the large tower projects in Dubai.  Currently they are the concrete supplier to the Burj Dubai project which will be the world's tallest building and tallest man-made structure with a final height in excess of 800 m.
To satisfy this contract, Unimix has to demonstrate excellence in all areas of the business. This includes:
Operational excellence including running a 24/7 virtual pipeline consisting of over 160 trucks to deliver a constant stream of concrete to the pumps at the tallest tower construction site.
Engineering excellence by developing four huge pumps with a single stage lifting capacity of 600M.
Technical excellence by supplying consistent high strength concrete that meets rigorous specifications. To demonstrate their capability to meet specifications and product consistency, they supply quality deliverables in the form of Quality Analyst control charts and process capability reports.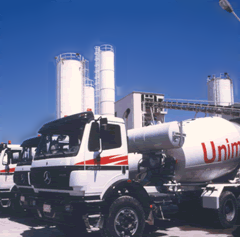 To provide the necessary product and process quality data, Unimix maintains one of the best state-of-the-art testing laboratories in the ready-mixed concrete industry with qualified and experienced QA/QC personnel. The lab monitors parameters such as rheology and strength in addition to raw material properties.
For the strength determination, cubes of concrete are cured in water for 28 days and tested for compressive strength following British standards procedures and then charted.  According to Issam Omar Abbas, the Unimix Technical Manager, "If the chart indicates an out-of-control condition, we drill down to the data and use Quality Analyst to diagnose our problem, help make adjustments and improve the process."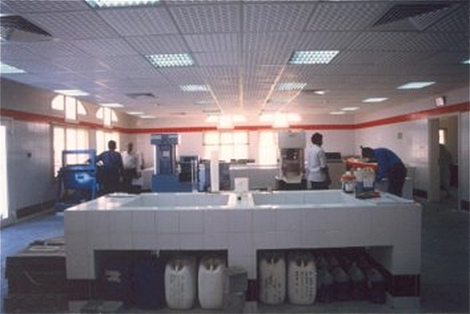 The lab also monitors incoming raw materials coming through an extended supply chain including fly ash, GGBFS (Ground Granulated Blast Furnace Slag) and micro-silica. The lab monitors the properties of these materials to enable formulating high performance concrete for demanding projects.  Quality Analyst is an effective part of getting this job done properly.  As Abbas says, "We had previously used Excel for the cusum and Shewhart control charts. The NWA software just makes it easier and does the job better."
Cover Image

Info Center Collateral Types
Collateral Type
Case Study