The Foundation of Industry 4.0™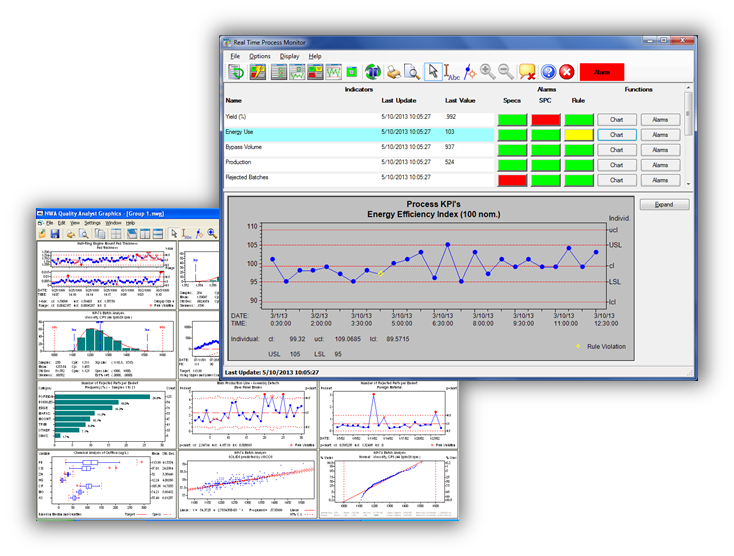 Northwest Analytics provides a complete range of real-time manufacturing intelligence and SPC software solutions and services for process improvement, quality control & management, and analytics needs throughout the enterprise.
NWA Focus EMI® The Foundation of Industry 4.0
Real-time process analytics | Alarm notifications |Role-based visualizations
NWA Quality Analyst® Analytical Problem Solving Power 
Fast, Simple Charting | Comprehensive Analytics | Industry-Standard Connectivity
NWA Quality Information System™  Affordable quality automation from data collection to charts  
Configure Data Entry | Application-Specific Reporting | Analytics, Alerts & Reports
NWA software is known for its rich user interface which can be easily configured to fit each task, reducing training time and increasing company-wide utilization, with user-level operation and reporting configuration to reduce IT overhead and impact and keep systems synced with real-world needs.
Ranging from the single desktop to worldwide networks, Northwest Analytics' scalable solutions make the difference in efficiency and profitability for their users.
English