Software: NWA Quality Monitor
A manufacturer of advanced composite products adopted NWA Quality Monitor from Northwest Analytical to help meet demanding aerospace industry quality standards. Now the software is delivering benefits to many other aspects of the Company's business.
"What we really liked about Quality Monitor was the way we could use templates to replicate our paper travellers on screen. That way our production people could build on a familiar environment rather than having to learn an entirely new approach."
CTG wind up flightcontrol with NWA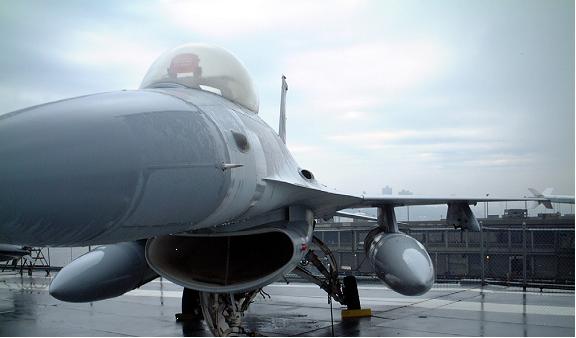 Crompton Technology Group (CTG), based in Banbury, Oxfordshire, produces a wide range of advanced composite products for the Aerospace, MRI, Motorsport and Clean Energy sectors. The Company is a master of the filament winding process, a high-tech construction technology in which long, fine strands of carbon fibre are precisely wound around a mandrel to create cylindrical structures that are both very light and extremely strong.
The Company employs more than 100 people at several sites in the Banbury area and makes products that range from cryogenic suspension systems for the powerful magnets used in MRI scanners to ultra light weight propshafts for motor vehicles. However, it was CTG's entry into the aerospace sector three years ago that prompted it to explore new options for quality management.
Brian Matthews, the Company's IT manager, takes up the story. "We already had a robust quality control system in place, but when we started to produce high lift actuator shafts for aerospace companies, they made new demands on us in terms of the quantity, speed, and volume of data required to be recorded."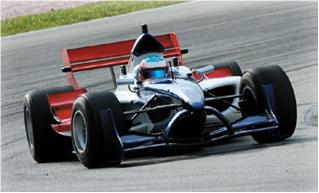 The low mass and inertia of CTG's filament wound shafts make them ideal for use as control actuators on new generations of passenger and military aircraft, where tailorable stiffness and high reliability are extremely important. Each wing of a new generation passenger aircraft might contain around 30 shafts to manage its control surfaces.
The manufacture of each shaft – which can range in length from less than 300mm to more than 2m – contains several different production steps, each of them critical to the integrity of the final piece.
Testing processes are rigorous too. Every product is dimensionally checked at several stages during production and ultrasonic examination is used to ensure that the composite structures are free of voids. Together with the need to keep detailed records of the exact batches of materials used in each shaft, the need to keep detailed records of all this information adds up to a substantial data management challenge for CTG.
As it looked for a solution to this issue, the Company was also keen that it did not disrupt the effective processes already in place to manage the quality in other areas of its production. "We already used paper travellers to control quality in the production of our other products," explains Brian. "These are printed with all the key dimensions, assembly steps and quality checks for each part and they travel with the part throughout the production process, being checked off by operators at each stage."
Looking for a solution that would build on the best of its existing processes led CTG to the Quality Monitor package from Northwest Analytical, supplied by Adept Scientific. NWA Quality Monitor is a powerful dedicated solution for shop floor data collection and statistical process control (SPC). The package allows standardized workflow processes to be built to match the needs of a specific production line, stores data from multiple workstations in a central database and provides live charting and analysis of quality data.
"What we really liked about Quality Monitor was the way we could use templates to replicate our paper travellers on screen," explains Brian. "That way our production people could build on a familiar environment rather than having to learn an entirely new approach."
The installation of Quality Monitor – at seven stations across the production line – immediately solved the problem of collecting and storing quality data. The implementation also helped to improve the speed and reliability of processes too. Measuring equipment is connected directly to the system to avoid the need to re-key data and operators get instant visual feedback if a dimension is out of tolerance. In addition, CTG is now benefiting from a range of further additions that build on the power and flexibility of the system.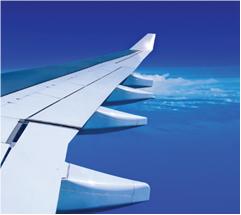 "We quickly realised that we could use tools like Excel to query the Quality Monitor Database," explains Brian. "That gave us huge flexibility in what we did with the data." As a first step, Brian and his team wrote a query it calls a 'super traveller'. Printed out at the end of the production line, the super traveller is a single sheet summary of every production step and quality check. Successful steps are coloured green, missing or out-of-tolerance steps show up red. Before releasing a part, the operator can see at a single glance if it has passed all the required steps. If any checks have been missed, the part can be returned for re-testing.
If a part has passed all its checks, the operator produces a Certificate of Conformity to be shipped with the part to the customer. This certificate is also produced directly by the Quality Monitor Software using another customised template. And the benefits of the software don't stop there. CTG now uses Quality Monitor to produce packing lists and shipping labels, indicating to the operator at the very end of the line exactly which parts should be packed together and where they should go.
Production of aerospace shafts is ramping up steadily at CTG. The Company produces around 40 shafts per week at the moment, but that number is expected to rise to 40 per day as new aircraft go from development to full production. The success of the Quality Monitor installation will be a critical element in allowing the Company to maintain its standards as production increases.
Quality Monitor is having an influence beyond the aerospace parts of the business too. "We are in the process of implementing Quality Monitor in our MRI scanner component manufacturing process," notes Brian, "and it has become an important part of our offering to prospective clients too. Our ability to offer such advanced quality management capabilities is very interesting to many companies we've been talking to recently."
If you would like to know more about NWA Quality Monitor and Quality Analyst or any of our other case studies please contact Adept Scientific or visit our website. 
Cover Image

Info Center Collateral Types
Collateral Type
Case Study