Grow Into Production Process Management
During our recent web conversation Michael McClellan argued that the Production Process Management (PPM) model leads to the best use of manufacturing collaboration and intelligence. The process centric perspective tracks both how the business is managed and how production is accomplished. He defines PPM as a framework of process centric best practices used for corporate governance.
In this strategy enterprise thinking and IT governance evolve from application and data centric to process centric. Ideally, one could deploy a clean sheet approach and create the manufacturing IT structure using the latest system understanding and technology. However, reality strikes and management must find a workable strategy to use the existing legacy applications infrastructure to manage and support processes across the enterprise and its value chain. This implies adding a layer of collaboration and manufacturing intelligence on the legacy systems to create a virtual process centric functionality.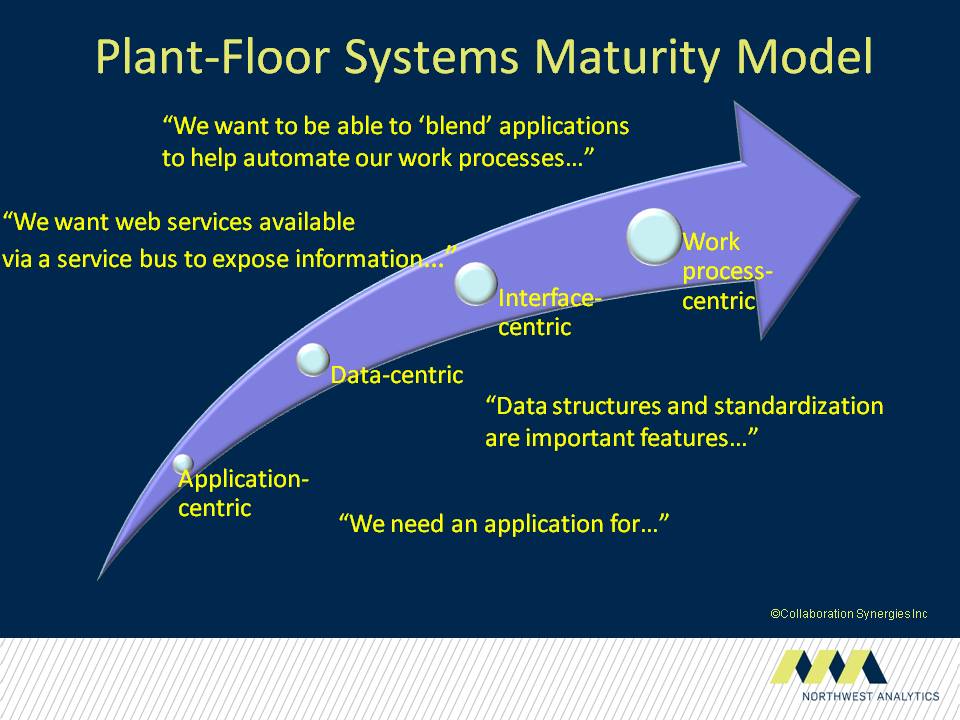 The process centric transformation relies on real-time analysis and reporting with greater dependence on manufacturing intelligence and less on static reporting. This view also requires effective delivery of role-based process status information to each individual at any position within the extended value chain.
The focus shifts from individual data points or applications to the process as the basic unit of computer-based automation. This builds competitive advantage through timely targeted information transfer that produces results and is usually less expensive than nearly any other initiative.
Collaborative manufacturing and manufacturing intelligence are core components of PPM and fundamental to Michael McClellan's view of manufacturing management. Hear him discuss these topics in the recently recorded webcast - Collaborative Manufacturing – a Conversation with Michael McClellan.