As a foundational Industry 4.0 technology, NWA Focus EMI delivers real-time process analytics and alarm notifications, and role-based visualizations from existing manufacturing data sources. By leveraging an organization's current technology investments, NWA Focus EMI increases both the current and future value of those investments, and accelerates the ROI of any subsequent Industry 4.0 technology additions like machine learning, artificial intelligence and other analytics solutions.
The solution's Accelerating Modules – KnowledgeBase and Collaboration - extend the reach of core functionality by allowing manufacturers to accumulate and disseminate knowledge across the entire enterprise based on existing expertise and best practices, and effectively collaborate to quickly solve an organization's most pressing issues.
 
The Starting Point for Industry 4.0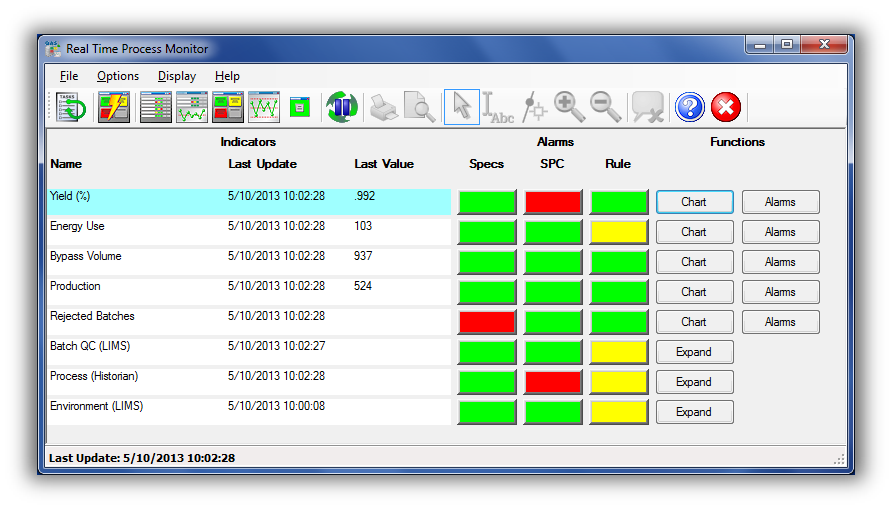 Manufacturers generate plenty of process data with existing systems, and with much more to come from newer remote and IIoT technologies. The challenge is converting that data into the intelligence needed to make informed and actionable decisions in real time.
NWA Focus EMI is the first manufacturing solution that delivers enterprise-wide, real-time manufacturing monitoring and visualization from all process data sources through a global analytics layer. The analytics enable manufacturers to detect, predict and prevent potential process issues before they impact final product, reduce yields, or cause unnecessary downtime.
The ARC Advisory Group recently detailed the Top 10 Best Practices for EMI Success. NWA Focus EMI exceeds all of them.
No data duplication
NWA Focus EMI uses fast and simple data-source connectivity that directly accesses data from existing data silos (Process Historians, LIMS, plant floor systems or spreadsheets) without the need for costly duplication.
Information, not just data
Industry-leading analytics are applied to the data and then presented in real-time, role-based visualizations, transforming the data into actionable information.
Accelerating Industry 4.0
Northwest Analytics' discovery and scoping services help manufacturers take the guesswork out of evaluating and implementing the foundational analytics of their Industry 4.0 strategy. Our Industry 4.0 Analytics Discovery Package helps you clearly understand how and where to best apply manufacturing analytics, and then establishes the framework and parameters of a successful manufacturing analytics implementation, including a detailed scope-of-work that serves as your Industry 4.0 analytics playbook.
 
Industry 4.0 Analytics Functionality
The core NWA Focus EMI platform delivers real-time process analytics, monitoring, alarming and visualization services from existing manufacturing data sources.
Direct connections to all major process databases (Historians, LIMS, MES, etc.) via industry-standard integration technology without requiring redundant data storage.
Simplified data modeling simplify and speed implementation across multiple data sources.
Role-specific, configurable visualizations deliver the information needed to make the right decisions at the right time.
Comprehensive analytics drive off-line problem solving, process capability analysis, and continuous process improvement.
Notification Services for automatic, immediate e-mail and SMS (text message) notification.
Accelerated Industry 4.0 Analytics
The NWA Focus EMI KnowledgeBase™ and Northwest Analytics' pre- and post-implementation services accelerate a manufacturer's time-to-value as well as long-term ROI.
Automatically accumulate and organize knowledge a repository of accessible, proven manufacturing process solutions, delivering this information, associated notes and analytics across the enterprise.
Collaborate and share information quickly with the right people – no matter where they reside – to analyze a problem and produce the optimum solution.
Clearly understand before implementing a manufacturing analytics solution how it supports your company's overall Industry 4.0 strategy, then establishing the framework and parameters of a successful EMI implementation, including a detailed scope-of-work.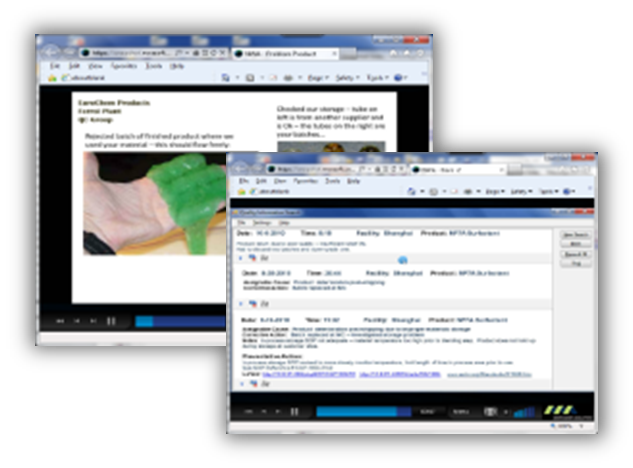 Quick EMI Links
For additional information, register to download the following resources:
Don't Take Our Word For It!
"With Northwest Analytics, we were generating real-time results before noon on the first day of installation."
Janine Surmick, Quality Manager, Henkel Corporation
The time-delayed and disconnected nature of the lab relative to the rest of the...

More

It's all too common for a manufacturing plant to be overloaded with alarms that...

More

The Dow Chemical Company, a Northwest Analytics' customer, has actively been...

More
From global, multi-plant Fortune 100 manufacturers to mid- and small-size operations, NWA Focus EMI® delivers accelerated results for our customers.