Affordable quality automation from data collection to charts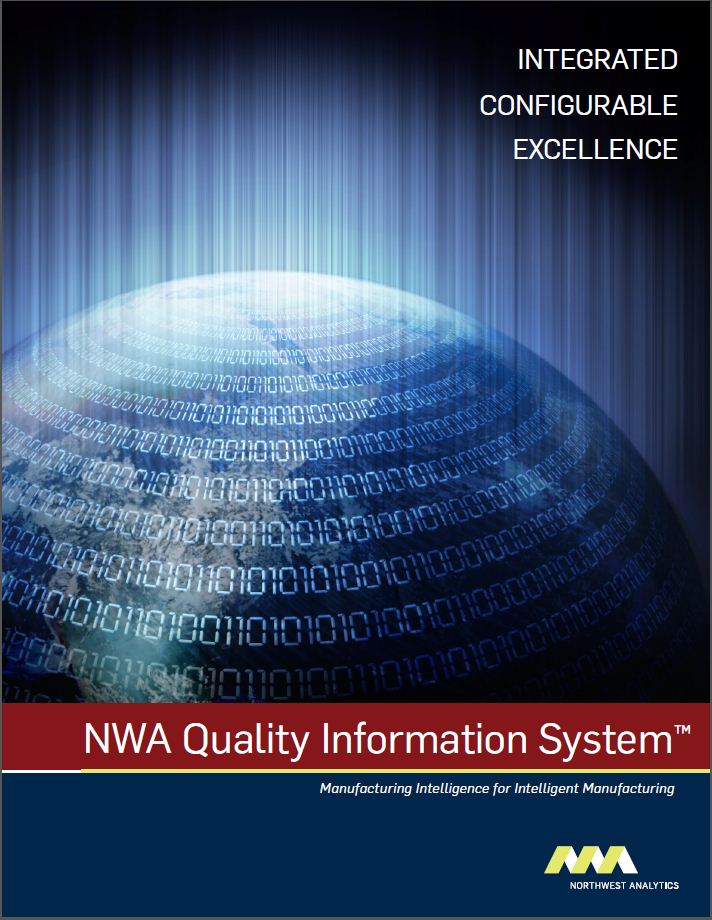 You need a quality information system to manage production, satisfy auditors, and meet customers' quality-reporting requirements. And you need to bring it online with limited staff time, budget, and IT resources. Whether you need to automate a single work cell or an entire plant, NWA Quality Information System (QIS) is the perfect choice.
The Complete Quality Information System
NWA's Quality Information System provides a complete solution to your quality system needs, including meeting GMP and ISO quality requirements:
Data Collection
Data Management
Quality Analytics
Real-time SPC Alarming
Reporting
"The NWA QIS has made it easier to get information about the process. Before, we depended on a spreadsheet, and it was hard to see trends. Now we have timely access to all our data and with the analytics we know exactly where we are and can take actions to make the best beer."

Mike Domenighini, Quality Assurance Manager, Widmer Brothers Brewing Company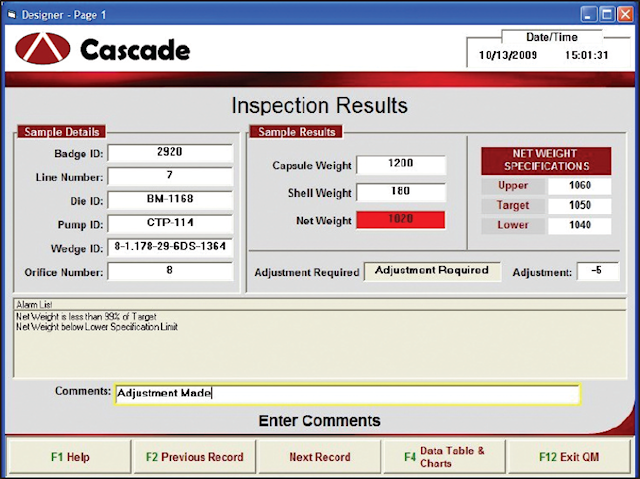 Real-time monitoring and alarm notification keeps operators and technicians informed of process changes and potential problems – before they affect product quality and costs.
Scalable From a Pilot to a Plant-wide System
You can incrementally implement NWA QIS to best fit your timeline, project resources, and budget.
Integrates with Other Manufacturing Systems
Share product, process, and quality information with your MES, LIMS, ERP, Historian, and other manufacturing information systems.
Increases Process Visibility
Timely analytics-based reports and alerts give your staff the information they need to make the right decision at the right time.
Standardizes Quality Reporting
NWA QIS combines built-in analytics and quality reports with industry-standard reporting tools to deliver reporting services tailored to each customer's needs.
Less Expensive to Install and Maintain
NWA QIS has repeatedly been shown to be less expensive to install and maintain than competing systems. Not only will you reduce the labor and time needed to manage and improve your processes, you will make better and timelier decisions with higher-quality data.

Modular System: Purchase Only What You Need
Each operating unit purchases only those QIS components needed for each facility. Each system can be incrementally implemented to match budgets and available time. Pilots and regional rollouts are realistic, and global standardization of your quality system becomes a reality.
Configurable Data Entry
Forms-based data entry delivers customized screens without programming, replacing spreadsheets and paper forms. Screens are designed to fit the data collection workflow and provide finger-tip assistance to users with context-specific help and electronic SOPs. Data entry workstations connect directly to measurement devices from scales and gages to automated test equipment. Screens can combine data from multiple sources, including barcode input, drop-down lists, and information from external databases
Analytics, Alerts, and Reports to Keep You Informed
QIS's off-line and real-time analytics can be applied to data from systems such as Historians, LIMS, and MES to supply a unified view of your process. By combining data from QIS and other systems, you can identify, analyze, and resolve problems before they become a crisis.
Application-Specific Reporting
QIS includes standardized analytics and quality reporting for SPC, Process Capability, and other quality-related functions. Information can be delivered on-screen, on printed reports, and on web pages. QIS works with industry-standard reporting tools such as MS Reporting Services, Crystal Reports, Business Objects, and Excel to allow reporting capability tailored to individual needs.
Configurable, not Customized 
Each QIS system uses NWA's award-winning, off-the-shelf applications for key functions such as plant-floor data collection, interactive and automated SPC charting and analysis, and real-time SPC. This simplifies implementation, administration, and support while providing unprecedented configurability and integration with other systems.
For More Than 20 Years, NWA Has Helped Companies Improve Their Process Quality.
By collecting and understanding quality measurement data, you will reduce product variation, improve quality, and ensure that products meet specifications. NWA provides SPC-based quality analytics solutions to manage critical product quality and safety issues including regulatory compliance, yield management, HACCP, and more.
Cover Image

Info Center Collateral Types
Collateral Type
Product Sheet