Like any other corporate process, supply chain management needs to incorporate more than its core operational functions to deliver world class results. Superior performers also integrate continuous improvement into their supply chain implementations to deliver the critical difference in performance.
The secret to dependable, long-term supply chain performance is to implement a sustainable improvement program, also known as Supply Chain Physics.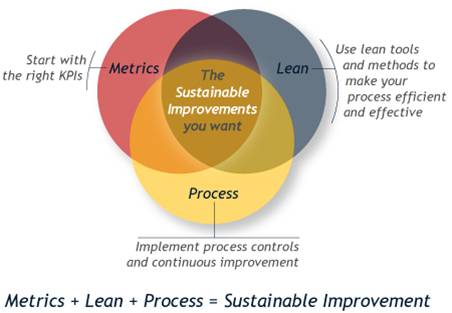 Supply Chain Physics, advanced by Mark Gavoor, was created to continually improve supply chain performance to meet and beat market needs and realities using a mix of Lean and Six Sigma methods backed up by modern manufacturing management systems technologies. One of the critical systems technologies is Manufacturing Intelligence which provides the analytics and decision support infrastructure for Supply Chain Physics.
By synthesizing the disciplines of business, science and engineering, manufacturers foster accountability across corporate functions and develop improvements across the enterprise – from the plant floor to the top floor. It demands the discipline to trim the proliferation of Three Letter Acronym management programs and focus on the essential few to achieve sustainable improvement and deliver world class supply chain performance.
Check out the details in Mark Gavoor's webinar, The Right Data in the Right Place at the Right Time. You will gain new tools to support your supply chain strategic plan. 
Undefined