Start improving production line performance and yield TODAY!
Simplify your plant floor operations with NWA Quality Information System™ and reduce overhead while improving yield and profits.
A complete, integrated quality system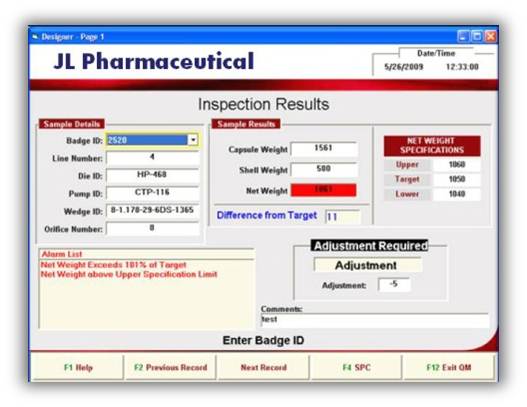 NWA Quality Information System is a configurable off-the-shelf quality control solution that delivers a custom fit without the need for custom programming.
NWA Quality Information System delivers:
Configurable data entry – configurable screens fit each operator's data-collection workflow to reduce learning curve and increase accuracy and productivity;
Standard database – works on standard databases and integrates well with the rest of your company systems to reduce your overhead and increase data integrity;
Leading analytics – NWA analytics can be applied not only to data it stores, but also to systems such as Process Historians, LIMS and MES to deliver a unified view of your process;
Application-specific reporting – works with industry-standard reporting tools such as MS Reporting Services and Crystal Reports to provide quality control decision support throughout your company.
And with its component approach, NWA Quality Information System scales easily, allowing you to add only what's needed when it's needed.