NWA Quality Information System™
Configurable plant-floor data collection
NWA QIS provides manufacturing plants and laboratories a single, unified data collection solution for quality control test stations. NWA QIS test stations are configured to exactly match your workflows and enable your operators to collect data more efficiently and accurately with less training.
NWA QIS automates the collection of test station data, standardizes testing and data collection workflow procedures, and provides real-time alarms and quality feedback throughout the operation. Combined, these capabilities help companies manage and improve their manufacturing and laboratory processes, improve quality, and reduce costs.
NWA QIS Data Collection Functionality
Wizard-based Visual Designer and Configuration
Easy Interface to Data Collection and Measurement Devices
Automated Data Acquisition and Alarming
Complete SPC Reporting to Operator
The NWA QIS Advantage
The NWA QIS data test station provides a rich operator interface that guides the data collections process and ensures data accuracy and conformance to plant standard operating procedures. The configurable test stations with their context sensitive help reduce operator training time and produce both greater acceptance and efficiency. The ability to display SOPs eliminates maintaining plant floor procedure notebooks and simplifies the audit process.
The NWA QIS data collection test station is an important part of why NWA QIS is the most successfully adopted quality information system available.
Features/Benefits
Easy to Configure
The NWA QIS data collection station uses easily customized data-entry screens built using a familiar drag-and-drop, point-and-click interface.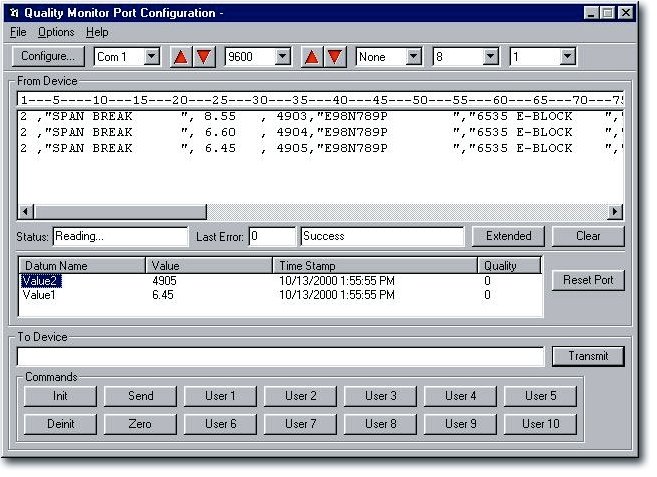 You can select from a variety of preconfigured templates or create complete user interface designs that exactly match your procedures and forms.
With NWA QIS, it is not how we do it, but how you want to do it. The interface screen can use multiple languages, provide excellent user support with context-sensitive help, and access help and SOP documents by launching text, videos, web pages, etc. Entire records can be displayed on one screen to give context and improve data quality including data validation. NWA QIS test stations require less training than other solutions and provide more accurate and efficient data collection.
Easy to Interface
Interfacing measurement devices can be one of the most difficult parts of setting up plant-floor data collection. NWA QIS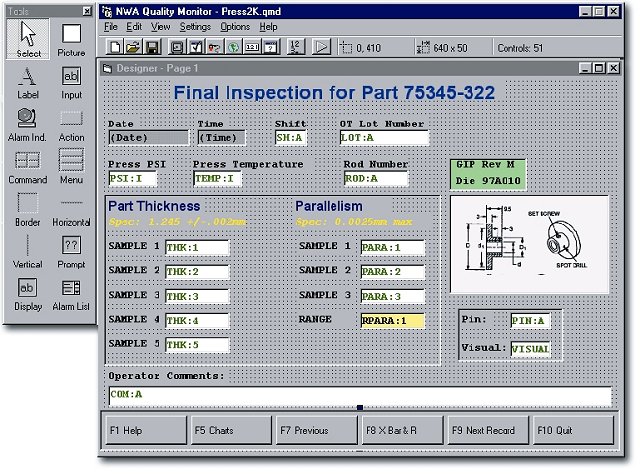 comes with an extensive list of preconfigured device interfaces, including most electronic scales, gages, and multiplexers, and a wide range of specialized devices.
Adding device input to an NWA QIS data-entry screen is usually done with a few mouse clicks. In addition, device and port configuration tools provide for easy creation of new device interfaces and solving communication problems.
Easy to Use 
The NWA QIS flexible design capabilities allow you to match the user-interface to both the requirements of the item being tested and the user's capabilities. Data collection and analysis can be standardized to match your SOPs and customer requirements.
Design features include
Fully definable full-screen user interface
Point-and-click, function-key, and touch screen operation
On-line context-sensitive help
Built-in calculations and look-up tables
Visual and audible alarms for out-of-specification and control conditions
Automatic or one-click SPC charting
Validity checking for keyboard and device input
English