When quality and traceability were identified as key to customer satisfaction and process control, BAS Components turned to NWA software for data collection and SPC charting.
BAS Components, a UK manufacturer of engineering components with a history of success, has seen many changes through the decades, always keeping in touch with its markets, and constantly developing and improving its products.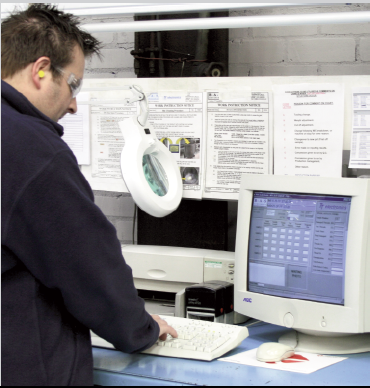 Such a record can only be attained through good management and decision making. When it came to implementing a quality system, BAS chose NWA Quality Monitor® and  through Adept Scientific, the NWA UK distributor. Now, ten years later, BAS continues to invest in the products that have added so much to its process improvement and customer satisfaction.
"The configurability of NWA's software was very attractive, as was its non-restrictive structure and the fact that it could easily be developed and adapted to our particular, and changing, needs."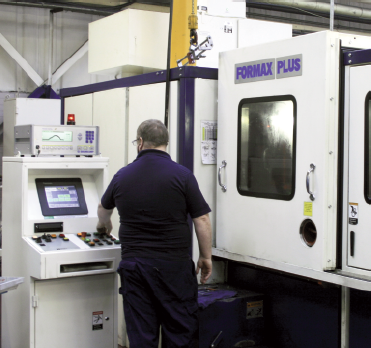 Now part of the £600m TT Electronics Group, BAS cold-forges weld-nuts and fasteners mainly for in-die applications, and its products include feed systems and feed heads. With markets across Europe, the US, and the Far East, BAS supplies the automotive and white-goods markets with its Flangeform® nuts and studs. Many are its own patented designs.
In 1998, Quality Manager Keith John took a fresh look at the manufacturing operation, which consists of six automated manufacturing cells. "At the time, although our quality was good, identifying where rejects were coming from proved a nightmare; data was not stored well, there was no traceability, and it took time—so there were plenty of excuses for non-compliance."
While working on ISO 9002 certification, Keith spent months talking to customers, examining the BAS processes, and identifying weaknesses. The manual quality system was subject to errors and forgetfulness, while variations were difficult to pick up in good time.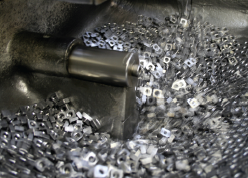 "The main issue was ownership of quality under the paper-based SPC system," he says. "Finished parts sat waiting to be checked while any process problems went unidentified and unresolved. We needed to bring responsibility for quality back to the operators."
Comparing a number of products, he quickly found the software that was ideally suited to this philosophy—NWA Quality Monitor. "The configurability of NWA software was very attractive, as was its non-restrictive structure and the fact that it could easily be developed and adapted to our particular, and changing, needs."
What secured the sale was Adept Scientific's ability to demonstrate fully how Quality Monitor could be tailored. Keith went with the NWA package and added Quality Analyst to manage and analyze results.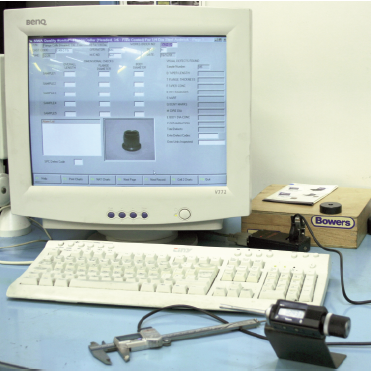 The implementation had an immediate impact upon BAS's reject rate. Real-time supervision was enabled and it was easy to take timely remedial action to prevent undue scrap. Cost savings were apparent in weeks, ownership of quality was transferred to manufacturing cell operators, and defects were reduced to less than ten per million.
A decade later, BAS continues its process-improvement programs. "There is nowhere to hide. Even after years in stock, each product batch is fully traceable, and every job carries a copy of the SPC chart produced during production." Keith goes on, "Now, there are virtually no paper documents, SPC controls variation between machines, and the whole system is so adaptable that we can make changes without affecting the consistency of measurements or results."
Five workstations on the shop floor take data from the six cells. Dimensional gauges, including digital calipers and DTIs, are used to take readings every hour, or after tooling is reset or adjusted. Go/NoGo readings are taken more frequently. Visual checks are made using Pareto charts, and statistics are continuously analyzed across the factory.
"We now have ten years of records from using Quality Monitor, but we are not slaves to the system; we could change whenever we want to," concludes Keith John. "However, having looked at what is currently available, I still believe that there is nothing to compare with the combination of NWA's software and Adept Scientific's support and knowledge.
Cover Image

Info Center Collateral Types
Collateral Type
Case Study